Industrial Hose and Hose Assemblies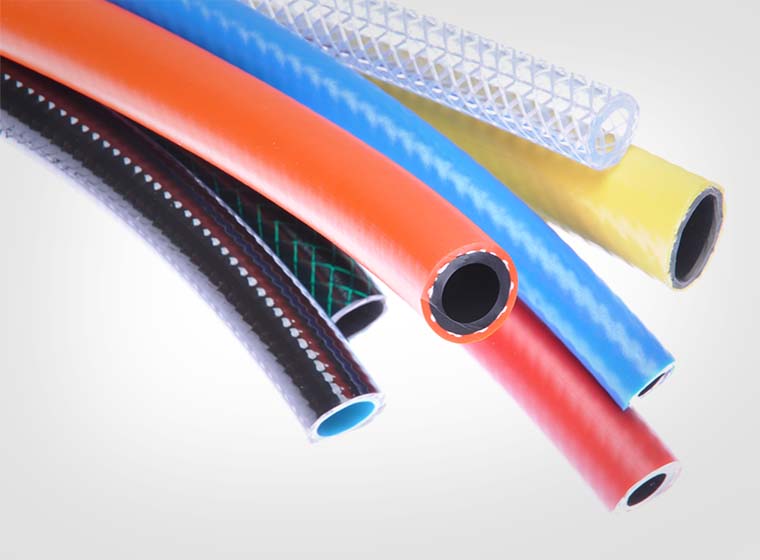 New England Rubber distributes industrial hose and hose assemblies throughout the region and beyond. Our close cooperation with leading manufacturers such as Kuriyama of America, Inc., Gates, Parker, Eaton, Thermoid, New Age Industries offers an extensive product catalog to choose from.
If you need hose assemblies for a particular application, we can offer custom made options. Our employees can help you choose from a complete line of plastic, rubber, and metal hose options. Our extensive catalog will provide you with the right hose for the job.
Air
Water
Steam
Chemical
Fire

Plastic
Teflon
Oil
Sandblast
Propane

Food Grade Transfer
Cement
Blower
OS&D
Marine Exhaust

Composite
Steam Cleaner
Pressure Washer
Polyethylene
Together We Optimize Your Needs
We invite you to utilize the services of our team. Whether you need industrial hose, couplings or accessories, we're ready to help. Contact us and we'll get right back to you.